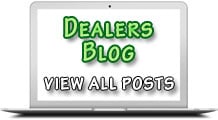 What is a Variable Frequency Drive?

A variable frequency drive is an electronic device that allows you to start, stop, and control the speed of a three phase motor. It is also a motor starter as it is equipped with overload protection. Read more »

What is the difference between a 'new surplus' motor and a 'factory new' motor?


Our New Surplus electric motors and drives are new and unused overstock or discontinued items offered at lower prices and come with our 90-day warranty.

Factory New products are competitively priced and come with a manufacturers warranty.

Variable frequency drives (VFDs or inverters) now play an important part in major industry.

Within the last 10 years they have been perfected to control and vary the speed of 3 phase electric motors. They serve many purposes, besides speed control. Homeowners and hobbyist alike, who have lathes or milling machines with a 3 phase motor, usually don't have 3 phase power to operate. These VFDs (instead of using a rotary phase converter) can now be used to convert single phase power to 3 phase power. Read more »
200 HP, 460 Volts, 3 Phase, IP 00, Teco, EQ7-4200-C


Free Ground Shipping

460 Volts 3 Phase Input, 460 Volts 3 Phase Output

Teco-Westinghouse EQ7 High Performance, Full-Featured Drive
A rugged and versatile drive with a wide range of ratings ideal for both simpler and more demanding applications
Replacement for EQ5 Series Drives
Specifications
Applications
Crushers, Grinders
Positive Displacement Pumps
Compressors
High Torque Mixing
Reciprocating Machinery
Material Handling
Dynamometers
ExtrudersWater and Wastewater Industries
Chillers and Refrigeration
Injection Molding
Fans
Converting fixed speed motors to variable speed
Features & Highlights
State of the art engineering and robust, best-in-class performance.
CONTROL FEATURES
Four selectable control modes - Volts/Hertz, Dynamic Torque, Sensorless Vector, Closed Loop Vector
Provides drive solutions for today's demanding motor driven machinery
ADVANCED SPEED AND TORQUE CONTROL CAPABILITIES
High levels of torque boost attainable
Power loss ride through
Torque limit adjustable features
ADVANCED TUNING FEATURES
High level of detail and information regarding applied motors
Motor types range from variable torque to full flux vector motors
PID LOOP CONTROL FEATURES
Process or dancer control
Loss of feedback detection
Sleep-wake mode
High and low feedback alarms
Wide variety of process set point signals to choose from
CLOSED LOOP SPEED CONTROL
100 Hspeed loop bandwidth
Full-quadrature encoder feedback with marker pulse
Range: 20 - 60,000 counts/ revolution
Loss of encoder signal detection with alternative operation selection
PI speed loop with adjustable gains and notch filtering
EXTENSIVE INPUT/ OUTPUT CAPABILITIES
Forward and reverse inputs plus seven assignable digital inputs
Over 50 settings available; each assignable as normally open or normally closed state
Three analog inputs; 0 to +/-10V or 0 to 10V, 4 to 20ma, 0 to +/-10V signals
Assignable frequency reference, PID set point or feedback, torque reference, torque gain plus many choices
Two analog outputs: selectable as 0 to 10V or 4 to 20ma output, scaling, plus over a dozen configuration choices such as output frequency, current, voltage, torque plus more.
Four transistor type outputs; over 50 settings available; each assignable as normally open or normally closed state
Two assignable contact outputs; over 50 settings identical to the transistor outputs
Pulse train input
Dedicated safety relay (STO) input
MONITORING AND DIAGNOSTICS
Extensive monitoring capabilities
Detailed status information for all recorded faults (up to 4)
Cumulative operating time displays for component maintenance
Output frequency reduction to avoid overload trips and transistor junction over temperature